Ms. Aliza T. Kadish
Principal
I grew up in New Jersey, and attended independent day schools from 1st grade through college. I spent my gap year abroad, living in Jerusalem, Israel. Upon my return to New York, I received my B.A. from Yeshiva University. A member of Pi Beta Kappa Honors Society, I received my M.Ed. from New York University in Elementary Education in 2003. I have been an active participant in local, regional, and national professional development projects and have always brought all of the knowledge gained back to the teachers and administration at school. In 2009, I received my certification as a Coach by the ICA (Instructional Coaches Academy). I was accepted to, and completed, DSLTI through Columbia University, where I gained educational leadership training geared towards independent schools.
I began my professional teaching career 1999 in White Plains, NY where I taught 1st, 3rd, and 5th grades. Upon moving to south Florida in 2007, I was a 4th grade classroom teacher for several years. As I grew as an educator, I had opportunities to grow as a leader, as well. I became the Special Projects Coordinator and the After-School Activities Coordinator. These responsibilities took me outside the classroom and allowed me to be a teacher leader, coach, and mentor, as well as the chance to get to know the community more in depth. I was appointed as the Middle School Director in 2013, and Assistant Principal K-8 in 2015. I enjoy knitting, seeing movies and theater, listening to live music, spending time with my family, studying educational methodologies, techniques, and ideas, reading and traveling.
I firmly believe that every child has the capacity to learn and be successful, and every teacher has the ability to grow and adapt. Using multi-modalities, technology, and various instructional techniques, it is important to create an environment where every child can achieve, feel successful, and enrich their learning. I have an open-door policy and invite students, parents, teachers, and administrators to stop by and have open conversations. I am deeply invested in independent education and feel that rigorous academics taught alongside values strengthen the individual, the community, and the world.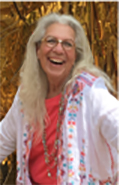 In 1989, I slipped into the shoes of Irving Liss, founder of Beacon Hill, which was no easy task.  I am Susan Liss Hyman, the proud daughter of Irving and Cherie Liss.  I am the second of their four children, and all of us have a role in the continuing development of Beacon Hill.  We have all been working here since 1959, 60 years ago.  As the Executive Director of the Miami Campus, I have, and will continue to, carry forth the mission of our school established by my parents – "The Future Belongs to Those Who Prepare". 
I am devoted to putting the students first, taking ownership for my actions, being accountable to the students, the staff and our families, and I am always working towards being a proud woman.  I feel confident that this will be a rewarding school year for all of us as we will all grow, enjoy, and have new experiences together.
And yes, "The Future Belongs to Those Who Prepare"!
I am Ms. Laura Pachter and I was born and raised in Buenos Aires, Argentina. I obtained my B.A. in TESOL, Teaching English to Speakers of other Languages from the Teachers' Training College. I taught English language and literature at all school levels. I moved to South Florida with my family in 2001. I obtained my professional Florida certification and went back to school at Nova Southeastern University where I earned a Master's degree in Education in the field of Curriculum, Instruction, and Technology. I am a certified Instructional Coach. I worked in JSA as an ESOL specialist, a Kindergarten literacy/E.L.A. teacher, 2nd grade master teacher, and covered different grade levels and subject areas as needed. In 2006, I was appointed to the position of Curriculum Coordinator for the Elementary School, which entails supervision, planning and implementation of curriculum; coordination and accomplishment of special programs and projects; planning and administration of professional development for faculty; student progress follow-up; and integration of curriculum across all subject areas. I firmly believe in ongoing professional development to impact student learning.
In my free time I love to exercise, read, play sudokus and word games. I also coordinate a monthly Book Club. I am glad to be part of Beacon Hill Preparatory School and I look forward to continued growth in this never-ending path of learning and teaching.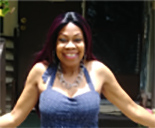 I am Kimberly Alford, mother of 4 and I just became a grandmother for the first time. I've been working at Beacon Hill Preparatory School for 14 years. I truly love working with kids. Teaching is my calling and I wouldn't have it any other way!
I am Ms. Mildred Rodriguez, Jewels 2 teacher. I was a correctional officer for 2 years and I HATED my job. Now I'm a preschool teacher and I really LOVE my job. I love being creative and crafty and I love that this job allows us to share that with the children. I love that I get to watch them create and express themselves.
Hi, my name is Armenthia Dozier-Hodge. I am 66 years old. Birthday August 2,1953. I have been at a Beacon Hill for 37 years.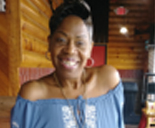 This is the start of my 25th year at Beacon Hill. I teach Jr. Kindergarten. I am the mother of two young men and grandmother of one. I call myself the #1 VPK Instructor in Dade County because of my effective strategies for teaching reading, which is reflected in my love of reading!
My name is Wandra Yearby and I have been at Beacon Hill for 39 years. My degree is in Early Childhood Education. I have taught this age group for over 30 years. It is very exciting to watch the children learn and grow. Teaching is my passion.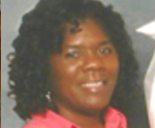 I am Ms. Sandy Coleman and I've been an educator for 34 years. I've been at Beacon Hill for 23 years. I teach Sr.-Kindergarten. I love to see the growth of the students that have been in my care.
My name is Mrs. Lewis-Peterson I am passionate about teaching. I have experience in teaching ages 3 to 5. I have taught at Beacon Hill for over 20 years. I absolutely love teaching kindergarten. I have a history of educators in my family, mostly women who have helped and encouraged me on my journey as a teacher. I am grateful for them. I was born and raised in Miami, Florida. I love the weather here especially in the summer time. Some of the things I enjoy the most are reading and spending time with my family. I have a wonderful husband who is my best friend together we have 3 children ages 16, 14, and 12. We also have a pet Labrador named Butch. I can say, choosing this career was the best choice for me.
Hi!  My name is Ms. Jogerst, and I teach first grade here at Beacon Hill Preparatory School.   I am the mom of three school-aged children, so I understand the importance of knowing your child's teacher.  First of all, I want you to know that I love teaching!  Teaching children to read is one of my favorite things in the world!  To me, watching their ah-ha moments are priceless.  
Hello! I am Shellany Rushin-Watson and this is my first year at Beacon Hill. I was born and raised in Miami, Fl. and attended college at the University of South Florida in Tampa. I am currently earning my M.Ed in Early Childhood Education. When I'm not in the classroom I enjoy reading, traveling and spending time with my husband. I look forward to a great school year.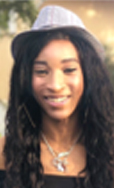 I'm miss Jackson and I graduated Cum Laude from Florida Memorial University with a Bachelor's degree in Psychology, I pride myself in my work. Working with children is something I've done my entire life; From beginner gymnastics, to summer camps, dance classes and, for three years now, an academic educator. I am currently the Artistic Director/ Lead Teacher at Inner City Dance Club of Miami where our mission is "Healing inner city communities through the art of dance". Giving back and empowering our youth of the future is my own personal mission and I strive every day to do that to my best ability, growing more and more every year! This is my first year at Beacon Hill and I am so happy to be a part of this team!
Mrs. Zambrano: I was born in Argentina, grew up in Venezuela, and I had a beautiful and funny childhood. My degree is in Educational Psychology with a specialty in Down Syndrome, teaching students with learning disabilities and autism. When I moved to the USA 18 years ago, I was asked to teach Spanish to adults and surprised myself when I loved it! I love to teach my native language.
I have 2 children. My son is 25 years old, lives in Prague, and is studying for his Masters. My daughter 21 years old, lives here Florida, and is studying nursing. My passion is teaching, helping, and guiding people – especially children.
Physical Education and Technology

My name is Luis Rodriguez and I teach PE and computers. I strongly believe parents, children, and teachers must be fully engaged to achieve goals. Also, consistent communication between home and school will help bring the best out of each child. My goal as a teacher is to make your child a leader by using critical thinking, developing character, and to foster his/her mental, emotional, and physical strength.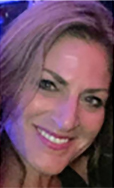 Hi my name is Tobie Botta.   I have the great honor in being your child's art teacher. This is my 12th year at Beacon Hill. I am a native Floridian and the proudest mother of 2 sons. My oldest is earning his Ph.D. in Marine Sciences at The University of Florida. My youngest is a senior in High school and part of the SOP marching band. I get to be "band Mom" in my free time. My days are fueled with my love and passion for my family, art and, of course, nature. If I have a free few minutes you will find me wondering the beautiful backyard of Beacon Hill exploring my favorite artist: "Mother Nature." My goal as your child's teacher is to show them different techniques, methods and artist examples so they can create their own style!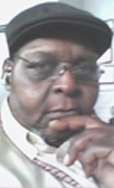 I am Dr. John Lester. I am a native of Miami, Florida and attended Northwestern High School where I played football, was in the marching band, concert band, concert chorus and drama club. 
I attended Bethune-Cookman College in Daytona Beach, Florida where I participated in the student stage band called "The Morning After," concert chorale and drama team.  I graduated with a degree in Music Education and Applied Studies.  
After graduation, I relocated back to Miami and started teaching music education.  I have been teaching for over 4 decades in Elementary, Secondary and Collegiate studies in the performing arts.  I have also performed with some of the top celebrities in the music industry.  I obtained my Ph.D. in Music Education and Music Administration in 2004.

Hello! My name is Jean Estinor and I am a graduate from Florida International University with my B.S. in Information Technology. I am proud to be the Robotics teacher for this 2019-2020 academic year program and I look forward to teaching the great minds of the future.

I am Mrs. Brenda Knight. I am the mother of 3 kids and the grandmother of 7. I have worked at Beacon Hill for 24 years. I love my job! I am the kitchen manager and I also work with the children.
Hello! My name is Mrs. D. Anthony. I have been at the Beacon Hill School for 17 years. I am the cafeteria manager and I love my job. I also work with the children during part of the day. I am the mother of 7 children and 21 grandchildren.
My name is Mrs. Taquala Addison. I'm a Teacher Assistant in the Preschool Department and I work in Jewels 2.