A new bill signed by the Florida Governor in 2023 expands school choice vouchers. It also eliminates the current cap on students who can participate in the Family Empowerment Scholarship for Education Options. This bill should now help parents enroll their children in K-12 schools they previously couldn't. More options are now available. The bill also continues to set the priority of awards to students with household incomes that do not exceed 185 percent of the federal poverty level guideline and creates another level from 185 percent to 400 percent. This HB 1 also increases the annual scholarship adjustment for the Family Empowerment Scholarship for Students with Unique Abilities from one percent to three percent to address high demand and wait lists.
Ask Beacon Hill School administration about how you can benefit from this new state voucher expansion.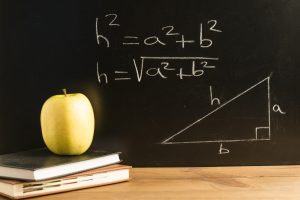 The bill also eliminates the current enrollment cap and the exemptions to the maximum number of students who can participate in FES-EO. For students who are not full-time enrolled in private or public school or who are not Home Education Program students, there will be a cap of 20 thousand new scholarships for the 2023-2024 school year and a cap of 40 thousand new scholarships for every year after that.
In what is great hopes of expanding the options of the new 2023 school year, Governor Ron DeSantis signed this new House Bill (HB) 1, which expands available school choice options for all students in Florida by eliminating financial eligibility restrictions and the current enrollment cap. Florida already has 1.3 million students who learn full-time in a school of their family's choosing – larger than the entire K-12 student enrollments of 35 other states. Click to see more at Florida's state government site here.
Below are some conversations from the Florida lawmakers on this new education freedom topic.
"Florida is number one when it comes to education freedom and education choice, and today's bill signing represents the largest expansion of education choice in the history of these United States. When you combine private scholarships, charter schools, and district choice programs, Florida already has 1.3 million students attending a school of their choosing," said Governor Ron DeSantis. "These programs have been instrumental in elevating student achievement over the past twenty years. I am grateful to the
Florida Legislature, Speaker Renner, and President Passidomo for prioritizing this legislation and presenting it to me at the beginning of this year's legislative session."
"We are empowering every family and every child to achieve their educational goals. HB 1 is a testament to the good work the Florida Legislature can accomplish when all sides come together," said Representative Kaylee Tuck. "We took in constant feedback from parents, students, educators, and our colleagues in the House and Senate to turn a good bill into a great bill. I was honored to carry this legislation to expand school choice and opportunity for Florida families and students."
"Today is the day school choice is here for every Florida family," said Senate President Kathleen Passidomo. "Additionally, this bill reduces some of the outdated, unnecessary, and, quite frankly, burdensome regulations public schools have to abide by. By reducing red tape that burdens our traditional public schools, these institutions, which have served our communities for generations, will have a meaningful chance to compete right alongside other school choice options."
Also, this law requires the Office of K-12 School Choice to create an online website portal that helps parents to choose the best educational options for their students. The law also eliminates the restrictive requirement that students must complete at least one credit through a virtual course to graduate.
Beacon Hill School in Hollywood offers in-person classes and support programs for all students.
In this, student goals are set, which aim to get your child caught up through growth monitoring.
Don't wait-Call today. (954) 963.2600